4 Tips For Choosing The Perfect Epitaph Or Quote
It's never easy saying goodbye to friends, family, and loved ones. When someone passes away, finding the right epitaph or quote to honor their life and help keep their memory alive can feel like a daunting task. Phoenix Bronze Resources creates personalized cast bronze memorials and architectural plaques that can help preserve a piece of your loved one's legacy and keep their memory alive forever. Read on for four tips on choosing the perfect epitaph or quote, and shop our best custom bronze plaques today! 
Choose Something Timeless
If the epitaph or quote you choose for your loved one is going to be memorialized on a cast bronze plaque, you'll want to go with something timeless that will mean as much in the future as it does today. Stay away from trendy topics and flash-in-the-pan quotes and try to choose something that will maintain its significance over time.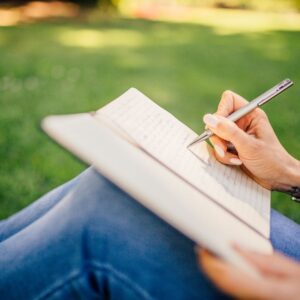 Keep It Simple
This can be one of the most difficult parts of choosing an epitaph or quote for your loved one. You have so many emotions and experiences to pull from and there is a lot of pressure to find something that sums it all up. The truth is, you can't capture everything about your beloved in one quote, so choose something meaningful and keep the quote simple and concise. 
Respect Your Loved One's Beliefs
When deciding what you want to have engraved on your custom bronze plaque or architectural memorial, you need to be sure to choose something that respects your loved one's beliefs. Don't let your own personal beliefs creep into your quote if they don't align with those of the deceased. Think about whether they would give your quote or epitaph their stamp of approval. 
Consider Hobbies and Pastimes
If you need a great quote to add to your custom bronze plaque, think about your loved ones hobbies and pastimes. Choosing something that aligns with their passions and reflects how they loved to spend their time can help give your quote an important personal touch. 
If you're looking for the best custom bronze plaques to memorialize the memory of your loved one, look no further than Phoenix Bronze Resources. Our team can create something timeless and beautiful that will help keep their memory alive forever. Start your order today!